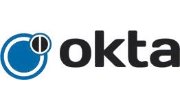 Okta, provider of single sign-on cloud identity solutions for the enterprise, has announced the completion of a Series E round of funding led by Sequoia Capital to the tune of $75 million, slightly more than indicated by initial reports. The company plans to put the money into the product and into expanding its sales footprint into the Asia Pacific region.
Okta actually went looking for this money six months ahead of its original timeline, CEO Todd McKinnon told CITEworld. The company is doing well and well-positioned for growth, McKinnon says, and so went looking for a Series E round only six months after its Series D.
Originally, this was to help give the company a nudge up during its period of growth as it starts to think about an IPO, but given the recent corrections in cloud company stocks in the public market, Okta found the conversations around raising capital even more challenging than usual.
"It's been an interesting few months around here," McKinnon says.
The money is going to go into further product development as Okta works to boost its current roster of 3,000 apps that tightly integrate with the company's single sign-on access portal up to the 10,000 range, while also developing and refining its solution for tablets and smartphones. As mobile platforms continue to change, McKinnon says, it's vital that customers have a unified identity platform that makes everything manageable everywhere.
We need to be connected to everything," McKinnon says.
Furthermore, Okta is going to put this money to work at expanding its sales and marketing footprint in the Asia-Pacific region, and to that end, plans to open an office in Sydney, Australia.
With this news, Okta's total funding comes in at $155 million, with those same early reports indicating that this most recent round comes with a $600 million valuation. Okta CEO Todd McKinnon won't confirm that valuation but says "it's not far off." This will be the company's last private round, he says.
This is Sequoia's third time investing in the company (It participated in Okta's $25 million Series C and $27 million Series D), and so it's no surprise that Sequoia partner Pat Grady will join Okta's board of directors.
While Sequoia led this round, it came with participation from other existing investors including Andreessen Horowitz, Greylock Partners, and Khosla Ventures. First-time Okta investors Janus Capital Group and Altimeter Capital also participated, with McKinnon highlighting the two firms' status as public market investors — Okta's endgame is an IPO within a "few years," McKinnon says, and Janus and Altimeter's participation in the round is going to help ease the company down that path.
Okta has around 1,000 customers, including LinkedIn, SAP, and Western Union. Cloud identity is a hot market, as IT departments turn to companies like Okta and fast-growing competitor Ping Identity (which raised a cool $44 million itself last summer) to help users handle the ever-growing range of cloud applications at play in the enterprise. With investors continuing to pour money into the space, it seems likely that the market for these solutions will only keep expanding.