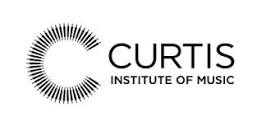 Philadelphia, PA, July 9, 2015–The Curtis Institute of Music has appointed Rauli Garcia as senior vice president of administration and chief financial officer. Mr. Garcia will oversee the school's $17 million operating budget and management of its endowment fund, as well as functions including finance, human resources, and facilities, as well as legal affairs. Effective August 24, Mr. Garcia joins the senior leadership team that will guide implementation of a new strategic direction driving Curtis toward its centenary in 2024.
Mr. Garcia comes to Curtis from the Houston Symphony, which recently celebrated its own 100th anniversary, and where he serves as chief financial officer, overseeing accounting, budget, tax, audit, and IT activities. He has also served as CFO of Houston Grand Opera, one of the country's largest and most financially sound opera companies.
"We eagerly welcome Rauli Garcia to Curtis. His years of management experience at leading performing arts institutions, paired with his expertise in financial matters and strategic planning, will be a great asset to the school," said Curtis President Roberto Díaz. "He will be a key part of the team that helps Curtis grow as we share our music with audiences around the world, prepare our students for 21st-century careers, and pursue new programmatic opportunities, while maintaining our solid financial footing and historic tuition-free policy."
"It is an honor to be invited to join the Curtis Institute of Music, with Roberto Díaz and the Curtis team, as the school embraces a global community and implements a new strategic direction," says Mr. Garcia. "I am excited to contribute to the development and evolution of some of the world's top musical talent, and I look forward to combining my experience over the last fifteen years with my passion for leadership, development, and enabling success, to further the mission of the school. I am grateful for this once-in-a-lifetime opportunity."
In addition to administrative and finance matters, Mr. Garcia's role at Curtis encompasses oversight of cross-departmental projects and initiatives, managing relationships with other cultural organizations and partners, and tracking and reporting on strategic direction initiatives. He is also a key liaison with the board of trustees and various board committees.
ABOUT RAULI GARCIA
As chief financial officer of the Houston Symphony, Rauli Garcia manages an annual budget of more than $30 million, leading the senior management team in the preparation of annual operating budgets and financial statements, and working with Houston Symphony Endowment Trustees to provide endowment portfolio oversight.
Mr. Garcia served as CFO of Houston Grand Opera from 2008 to 2013, and from 2003 to 2008 was a vice president with investment advisor Paul Comstock Partners, where he oversaw the institutional client portfolio and client development and relationships, with a particular emphasis on foundation and endowment portfolio management, estate planning, charitable trusts, and wealth management. He has also worked for Frontier Investment Management in Dallas and Charles Schwab in Denver and Austin. He has held a Certified Financial Planner certificate and an American Humanics certificate in nonprofit management.
Mr. Garcia earned his Masters of Business Administration degree from the Jesse H. Jones Graduate School of Business at Rice University, where he was elected class representative for two years and earned the Jones Citizenship award. He earned his Bachelor of Science degree in Psychology from the University of Houston.
Mr. Garcia continues to be actively involved with Rice University, where he serves as a member of the board for the Jones Partners at the Jesse H. Jones Graduate School of Business and also acts as a student candidate interviewer. He is a member of the Rice University Alumni Association.
Mr. Garcia is also is the cubmaster of his son's Cub Scout troop, and he and his wife, Danna, are the proud parents of two children, Alex and Joey.
ABOUT THE CURTIS INSTITUTE OF MUSIC
One of the world's finest and most selective conservatories, the Curtis Institute of Music offers a tuition-free, performance-inspired learning culture to 175 students from all corners of the world. Nurtured by a celebrated faculty, its extraordinary young musicians graduate to join 4,000 alumni who have long made music history. Curtis alumni personify the school's commitment to excellence–onstage and in their communities–inventing careers with impact.
A busy schedule of performances, including more than 200 a year in Philadelphia and around the world, is at the heart of Curtis's distinctive "learn by doing" approach. Dedicated to a tradition of excellence and innovation since its founding in 1924, Curtis is looking toward its centenary in a flexible and forward-thinking way, evolving strategically to engage global communities and prepare artist-citizens for the musical landscape of today, as well as to anticipate the landscape to come.