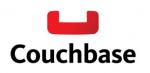 Trifacta, which defines its specialty as data transformation, has received a major boost for its Big Data analytics and business intelligence solutions in the form of a $25 million series C financing round led by Ignition Partners.
Trifacta's focus is on data interpretation, which it views as a "separate but complementary to traditional
ETL (extract transform load)." In other words, it seeks to create better solutions to bridge the divide between data extraction and data interpretation.
"Traditional ETL builds carefully governed pipelines to feed an enterprise data warehouse, primarily for accountability reporting," the company said in a statement. "Data transformation creates a more agile environment where data analysis revolves around a rich integration of the people who do analysis with technologies that facilitate their daily work."
As leader of the financing round, Ignition agrees with Trifacta's approach to the evolving Big Data world. "With Trifacta's platform, users can live in their data, much like some knowledge workers live in spreadsheets and even email," Frank Artale, Ignition Partners managing director, said in a statement. "At Ignition, we've recognized that data transformation is a growing hurdle for Big Data—enterprises are bottlenecked in their Hadoop deployments without Trifacta. We are excited to back Trifacta's platform with its ability to empower data-driven enterprises."
The series C financing round was announced May 29 and comes six months after Trifacta's series B. In addition to new investor Ignition, the round will include existing investors Greylock Partners and Accel Partners. It will also bring Artale to the Trifacta board.