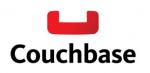 Couchbase, Inc., provider of the most complete NoSQL database, today announced surging momentum in Q1 2014. Among its achievements, the company:
Released Couchbase Server Enterprise Edition 2.5, adding rack and availability zone awareness as well as data encryption to meet the needs of large enterprises
Beat competitors in strategic evaluations by industry leaders in every region of the world for being the most reliable, most scalable and best performing NoSQL database
Added well-known technology executives to its leadership team, grew employee base by 30 percent and more than doubled the office space for its Mountain View headquarters
Opened new offices in Bangalore, India; Beijing, China; Paris, France; San Francisco; Tel-Aviv, Israel; and Tokyo, Japan.
Big Data and NoSQL Support for Mission Critical Deployments
The emergence of big data is fueling the rapid growth of NoSQL, the database technology of the future. Businesses that have started implementing NoSQL big data initiatives are more scalable, more nimble and, subsequently, growing their competitive advantage. Beats Music and Neiman Marcus join a long list of Couchbase customers like Adobe, Concur, Viber and Walmart that are building competitive edge with Couchbase's NoSQL solutions.
"Businesses in every industry are moving out of the developer-led, grassroots first phase of NoSQL and into the second phase of NoSQL market adoption: NoSQL support of mission and business critical applications," said Couchbase CEO, Bob Wiederhold. "In addition, businesses have found that the databases supporting phase one NoSQL projects are not architected to meet the performance or scale requirements of mission critical applications. MongoDB's most recent release, in their words, 'Mongo's biggest release ever,' still does not address fundamental limitations on performance and scale. When businesses need a complete NoSQL solution architected for reliability, scalability and performance, they come to Couchbase."
Neiman Marcus Selects Couchbase Server
For more than a century, The Neiman Marcus Group has focused on serving the unique needs of the luxury market. As a result, Neiman Marcus is globally recognized as the premier luxury retailer dedicated to providing customers with distinctive merchandise and superior service.
In order to maintain its leadership position as an anytime, anywhere, any device luxury retailer, Neiman Marcus is working to provide a mobile and online experience that is as personalized, consistent and relevant as its traditional, offline experience. Using a broad variety of touch point data, Neiman Marcus identifies unique preferences, aspirations and offers for every customer. Neiman Marcus purchased Couchbase Server in the first quarter and is in the process of implementing it to enhance customer experience by giving salespeople sub-millisecond access to customer profiles across all interactions. Using this consolidated customer profile served by Couchbase, Neiman Marcus will be able to further enhance customer experience by ensuring that each interaction is personal, relevant and consistent across all channels, brands and devices.
Beats Music Goes Live with Couchbase Server
In January, Beats Music launched its much-anticipated streaming music service and app, offering fans a personalized music experience through a unique blend of human curation, digital innovation and musical passion. The new service runs on Couchbase Server.
In order to deliver truly personalized experiences, Beats Music needs to have the most advanced, complete and reliable technology underpinning its service. For that, they use Couchbase, the only NoSQL database providing the reliability, scale and performance businesses like Beats Music need to deliver personalized and seamless customer experiences that will make them the leader in streaming music.
About Couchbase
Couchbase provides the world's most complete, most scalable and best performing NoSQL database. Couchbase Server is designed from a simple yet bold vision: build the first and best, general-purpose NoSQL database. That goal has resulted in an industry leading solution that includes a shared nothing architecture, a single node-type, a built in caching layer, true auto-sharding and the world's first NoSQL mobile offering. Couchbase Mobile, announced in 2013 is a complete NoSQL mobile solution comprised of Couchbase Server, Couchbase Synch Gateway and Couchbase Lite – a lightweight NoSQL database designed for the device. Couchbase counts many of the worlds biggest brands as its customers, including Adobe, Amadeus, Bally's, Beats Music, Cisco, Comcast, Concur, Disney, Orbitz, Rakuten / Viber, Sky, Tencent, Verizon and Walmart, as well as hundreds of other household names worldwide. Couchbase is headquartered in Silicon Valley, and is funded by Accel Partners, Adams Street Partners, Ignition Partners, Mayfield Fund, and North Bridge Venture Partners. www.couchbase.com