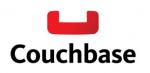 MOUNTAIN VIEW, Calif.– (BUSINESS WIRE) — Couchbase, a leader in database solutions for the digital economy, announced today the appointment of Peter Finter as Chief Marketing Officer. Finter is a senior international marketing executive who has led global organizations through periods of rapid growth and transformation.
"Peter's expertise, experience and focus are exactly what we require as Couchbase builds upon its success and reaches new heights," said Bob Wiederhold, Couchbase CEO. "Couchbase will benefit from his proven track record of building and leading strong global marketing teams and delivering results."
Finter joins Couchbase from Gigamon, where he led product management, business development and marketing. Gigamon's successful IPO in June 2013 and subsequent launch into the cybersecurity market resulted in nine consecutive quarters of beating financial expectations and increased the value of the company threefold.
"I'm thrilled to join Couchbase just as the explosive growth of the digital economy is driving a profound transformation in the way data is managed and user experiences are delivered," said Finter. "Couchbase's next generation database delivers the scale, performance and agility required by the most demanding organizations, and is uniquely positioned to enable their success."
Previously, Finter worked at Juniper Networks and was responsible for worldwide demand generation and the expansion of Juniper's Enterprise and Service Provider customer base in the Americas. He has more than 20 years of experience building and leading marketing and sales organizations for a variety of B2B businesses in EMEA and Canada.
Finter holds a bachelor's degree in Electrical Engineering from Imperial College and is a Chartered Engineer.
About Couchbase
Couchbase delivers the database for the Digital Economy. Developers around the world choose Couchbase for its advantages in data model flexibility, elastic scalability, performance, and 24×365 availability to build enterprise web, mobile, and IoT applications. The Couchbase platform includes Couchbase, Couchbase Lite – the first mobile NoSQL database, and Couchbase Sync Gateway. Couchbase is designed for global deployments, with configurable cross datacenter replication to increase data locality and availability. All Couchbase products are open source projects.
Couchbase customers include industry leaders like AOL, Amadeus, AT&T, Cisco, Comcast, Concur, Disney, Dixons, eBay, General Electric, Marriott, Nordstrom, Neiman Marcus, PayPal, Ryanair, Rakuten / Viber, Tesco, Verizon, Wells Fargo, as well as hundreds of other household names.
Couchbase investors include Accel Partners, Adams Street Partners, Ignition Partners, Mayfield Fund, North Bridge Venture Partners, Sorenson Capital, and WestSummit Capital.