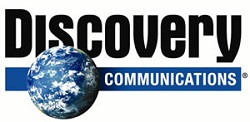 Silver Spring, Md.– Discovery Communications announced today that Chief Financial Officer Andrew Warren has decided to leave the company. To ensure a seamless transition of his responsibilities over the next several quarters, Warren will remain at Discovery through the end of 2016, after serving nearly five years with the company.
"Discovery is a better company because of Andy Warren and I cannot say enough about his commitment and collaboration over the past many years," said David Zaslav, president and CEO, Discovery Communications. "Andy has brought a focus on capital allocation and our balance sheet that has helped drive strong organic and free cash flow growth. Under his guidance we have invested in more original content and sports IP, diversified our global businesses and platforms and developed innovative currency and tax management strategies. He has been a valued partner to me and a dedicated leader for our company. On behalf of the entire management team and our Board of Directors, I thank him for his numerous contributions to Discovery's success and I am pleased he will remain with the company through the end of 2016, ensuring a smooth transition."
An internal and external search for a new Chief Financial Officer will begin immediately. Howard Fischer Associates will be engaged to lead the search.
Among his many accomplishments at Discovery, Warren has led the financing and the financial integration for the $1.7B acquisition of SBS Nordic and the acquisition of Eurosport, and led over $3 billion of USD and Euro debt issuances as well as the company's successful tax and capital allocation strategy. He also built a world-class global finance team; led the upgrade of the company's technology infrastructure; and oversaw financing for several global agreements focused on IP and content investment, most recently Discovery and Liberty Global's joint-venture acquisition of All3Media, and Discovery's deal to acquire the multiplatform rights to the Olympic Games in Europe beginning in 2018.
"I am enormously grateful to David and the company for the opportunities I have had since joining in 2012 and am proud of what we accomplished," added Warren. "Discovery has a remarkable management team, unparalleled assets and the unquestionable ability to win through its unique global content position and strategy. I plan to remain a long-term shareholder. My decision to leave at the end of 2016 was a difficult and personal one, yet I look forward to my next career opportunity."
About Discovery Communications
Discovery Communications (Nasdaq: DISCA, DISCB, DISCK) is the leader in global entertainment reaching 3 billion cumulative subscribers in more than 220 countries and territories. Discovery satisfies curiosity, entertains and inspires viewers with high-quality content through global brands, led by Discovery Channel, TLC, Investigation Discovery, Animal Planet, Science and Turbo/Velocity, as well as U.S. joint venture network OWN: Oprah Winfrey Network, and through the Discovery Digital Networks portfolio, including Seeker and SourceFed. Discovery owns Eurosport, the leading pan-regional sports entertainment destination across Europe and Asia-Pacific. Discovery also is a leading provider of educational products and services to schools, including an award-winning series of K-12 digital textbooks, through Discovery Education. For more information, please visit www.discoverycommunications.com.