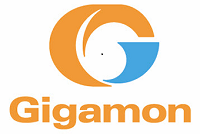 SANTA CLARA, Calif., July 22, 2014 /PRNewswire/ —  Gigamon ® Inc. GIMO +1.23% , a leader in traffic visibility solutions with the innovative Visibility Fabric ™ architecture, today announced the appointment of Mike Burns as chief financial officer, effective immediately.
"Mike is an accomplished executive with significant financial and operational experience and we are pleased to have him join the Gigamon team. His experience as the CFO for a high growth technology company addressing the cloud computing and data networking markets will be an asset to Gigamon and we look forward to his financial leadership," said Paul Hooper, CEO of Gigamon.
"I was drawn to Gigamon because of its history of innovation and its technology leadership in an exciting and growing market. The commitment of its employees and management team are compelling and I am excited at the opportunity to help lead the company through its next phase of growth," said Burns.
Burns brings over two decades of experience in finance, strategic planning, M&A and growth investing in public technology companies.  Before joining Gigamon, Burns served as chief financial officer of Volterra Semiconductor. During his six year tenure as CFO, Volterra doubled revenue, expanded gross margins and tripled operating profit, prior to the company's acquisition by Maxim Integrated in 2013. Prior to Volterra, Burns spent fifteen years at Intel Corporation where he held several senior financial positions.
Burns received a bachelor's degree in Economics and a master's degree in Industrial Engineering from Stanford University. He went on to receive a master's degree in Business Administration from the University of California at Berkeley.
Legal Notice Regarding Forward Looking Statements
This press release contains forward-looking statements within the meaning of Section 27A of the Securities Act of 1933 and Section 21E of the Securities Exchange Act of 1934. Forward-looking statements generally relate to future events or our future financial or operating performance. In some cases, you can identify forward-looking statements because they contain words such as "may," "will," "should," "expects," "plans," "anticipates," "could," "intends," "target," "projects," "contemplates," "believes," "estimates," "predicts," "potential" or "continue" or the negative of these words or other similar terms or expressions that concern our expectations, strategy, plans or intentions. Forward-looking statements in this press release include, but are not limited to, our expectations for our preliminary fiscal results for the second quarter of 2014, expectations regarding the growth potential of our business. Our expectations and beliefs regarding these matters may not materialize, and actual results in future periods are subject to risks and uncertainties that could cause actual results to differ materially from those projected. These risks include our ability to continue to deliver and improve our products and successfully develop new products; customer acceptance and purchase of our existing products and new products; our ability to retain existing customers and generate new customers; the market for network traffic visibility solutions not continuing to develop; competition from other products and services; and general market, political, economic and business conditions.  The forward-looking statements contained in this press release are also subject to other risks and uncertainties, including those more fully described in our filings with the Securities and Exchange Commission, including our Quarterly Report on Form 10-Q for the period ended March 29, 2014. The forward-looking statements in this press release are based on information available to us as of the date hereof, and we disclaim any obligation to update any forward-looking statements, except as required by law.
About the Visibility Fabric architecture
At Gigamon we realized that delivering the visibility essential to manage, analyze and secure the complex system that is the IT infrastructure requires a new approach. With millions of traffic flows across thousands of endpoints, visibility needs to be pervasive, intelligent and dynamic. Using our patented, unique technology, we created an innovative new approach for delivering this visibility called the Visibility Fabric architecture. This new approach is intelligent and versatile in its ability to enable visibility into the network. For more information visit http://www.gigamon.com/traffic-visibility-fabric .
About Gigamon
Gigamon provides an intelligent Visibility Fabric ™ architecture for enterprises, data centers and service providers around the globe. Our technology empowers infrastructure architects, managers and operators with pervasive and dynamic intelligent visibility of traffic across both physical and virtual environments without affecting the performance or stability of the production network. Through patented technologies and centralized management, the Gigamon GigaVUE portfolio of high availability and high density products intelligently delivers the appropriate network traffic to management, analysis, compliance and security tools. With over eight years' experience designing and building traffic visibility products in the US, Gigamon solutions are deployed globally across vertical markets including over half of the Fortune 100 and many government and federal agencies. www.gigamon.com