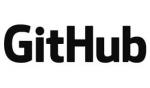 GitHub is pleased to announce the hiring of Kelli Dragovich as VP of Human Resources. Kelli's start date will be January 27th, 2014.
Prior to joining GitHub, Kelli was the Senior Director of Human Resources at Barnes & Noble. Kelli partnered directly with the Chief Executive Officer of Barnes & Noble and the NOOK Leadership Team, to effectively develop the rapidly growing NOOK organization.
Prior to Barnes & Noble, Kelli held HR leadership positions at RockYou and Yahoo.
Kelli holds an MA from the California School of Professional Psychology, and a BS in Psychology from Santa Clara University.
Howard Fischer Associates assisted GitHub in their VP Human Resources search.