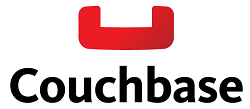 Couchbase Expands Executive Leadership Team as Company Continues on Accelerated Growth Trajectory
Three proven Silicon Valley leaders from global technology companies join Couchbase to scale operations and meet growing demand
MOUNTAIN VIEW, CA–(Marketwired – Jun 20, 2017) – Couchbase, creator of the world's first Engagement Database, today announced the further strengthening of its executive bench with the appointments of three strategic new hires. Denis Maynard joins as Senior Vice President and Chief Revenue Officer, Scott Anderson as Senior Vice President of Product Management and Business Operations, and Matt McDonough as Vice President of Business Development.
"Creating a world-class executive team made up of smart, driven, and passionate leaders with the deep management experience and operational expertise required to best serve our customers and accelerate our company's growth trajectory is a top priority," said Matt Cain, CEO of Couchbase. "Denis, Scott, and Matt bring proven track records of success and cultural alignment to the company, and together with the existing leadership team, they will play key roles in taking Couchbase to the next level. I'm thrilled to welcome them to the team at this pivotal time when we are accelerating our momentum as companies are rapidly adopting the Couchbase data platform to power exceptional customer experiences and transform their businesses."
Denis Maynard brings more than 25 years of experience in sales, operations, and marketing to Couchbase to drive overall go-to-market optimization efforts, including customer acquisition, strategic account development, geographic expansion, and customer success. Most recently, he served as Senior Vice President, Worldwide Sales at Illumio, and previously led sales and field operations at Ruckus Wireless, Harmonic, Omneon, QLogic, as well as held several leadership roles at Cisco.
Scott Anderson has more than 20 years of experience in finance, operations, product management, and general management. At Couchbase, his responsibilities include product and solution strategy, commercialization strategy, and developer advocacy. Before joining Couchbase, Anderson spent 15 years at Veritas and Symantec, most recently as Senior Vice President and General Manager of a $1.5 billion business unit.
Matt McDonough brings more than 10 years of experience in business development, strategy, product management, and marketing to Couchbase, where he is responsible for Couchbase's worldwide partner strategy and execution across technology partners, solution partners, systems integrators, cloud service providers, and channel partners. Before Couchbase, he held leadership roles at Dell/EMC and Symantec.
About Couchbase
Couchbase's mission is to be the data platform that revolutionizes digital innovation. To make this possible, Couchbase created the world's first Engagement Database. Built on the most powerful NoSQL technology, the Couchbase Data Platform offering includes Couchbase Server and Couchbase Mobile and is Open Source. The platform provides unmatched agility and manageability — as well as unparalleled performance at any scale — to deliver ever-richer and ever more personalized customer experiences.
Couchbase customers include industry leaders like AOL, Amadeus, AT&T, Cisco, Comcast, Concur, Disney, Dixons, eBay, General Electric, Marriott, Neiman Marcus, Ryanair, Rakuten/Viber, Tesco, Verizon, Wells Fargo, as well as hundreds of other household names.