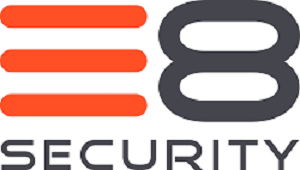 Former Microsoft AI and Machine Learning Expert to Lead and Accelerate Behavioral Intelligence Innovator's R&D and Engineering Roadmap
Redwood City, Calif. — April 12, 2017 – E8 Security, an innovator of behavioral intelligence for cybersecurity, today announced that Madhukar Govindaraju has joined the company as its Senior Vice President of Engineering. In the newly added position, Madhukar reports directly to CEO Matt Jones and is responsible for the acceleration of E8 Security's research & development and engineering roadmap.
Govindaraju has more than 25 years of industry experience at some of the world's leading software companies, including Microsoft, SAP AG, Hyperion Solutions, Saba Software, HP and IBM, and also several successful startups. As a technology executive with an extensive background in developing and delivering SaaS / cloud-based, market-leading HCM, CRM and Financial Applications, Social Enterprise & Collaboration Software, Madhukar is a passionate driver of change and software innovation in business intelligence (BI) platforms, big data management stacks, data visualization and information consumption, predictive analytics and AI / Machine Learning.
Most recently, Madhukar was at Microsoft Corporation where he led and managed a product engineering organization that developed Microsoft's AI / Machine Learning enabled data platforms and services, built on Microsoft's Customer Knowledge Graph for Commercial Sales and Marketing (CRM) applications.
"In an intensely competitive market to attract premium talent, Madhukar's decision to join E8 Security to lead our R&D and engineering efforts at this important juncture for the company and marketplace alike is a testament to successful path we are on," said Matt Jones, CEO, E8 Security. "Madhukar's background and expertise speaks for itself and we are thrilled to welcome him to our growing team."
Madhukar is the latest top pedigree hire to join the growing E8 Security team in 2017. Last month, Pankaj Patel was appointed to the company's board of directors and earlier in the year David Weier joined as Vice President of Worldwide Sales.
"It is evident that E8 Security is on the verge of something special, as security operations as we know it is hitting a critical inflection point that is demanding a need for demonstrable change that properly leverages existing investments in technology, people and the environment in which they coexist," said Govindaraju. "I am excited to join this highly innovative and talented team in delivering behavioral analytics to security teams around the world and enabling them to truly transform their security operations through the use of AI and Machine Learning techniques."
Madhukar has attended the Doctoral program in Computer Engineering at the University of California, Irvine, and holds a M.S. in Computer Science from the Indian Institute of Science, Bangalore (India).
About E8 Security
E8 Security is transforming security operations by automating the learning of user and device behaviors to discover malicious activity unknown to security analysts, resulting in improved alert quality and accelerated investigations to make security operations more proactive. E8 Security raises the bar, as the first behavioral analytics vendor to make it easier for security teams to quickly identify unknown threat behaviors across endpoints, users and networks. The E8 Security Fusion platform provides a focused view of the network, so that analysts can quickly see hidden threats and know where to spend their time, reducing the investigation time from hours to minutes. In short, E8 Security helps security teams to detect, hunt, and respond by recognizing what is normal in their network so they can quickly respond to what is not. E8 Security is headquartered in Silicon Valley and is funded by Strategic Cyber Ventures, March Capital Partners, Allegis Capital and The Hive. Find out more at www.e8security.com.