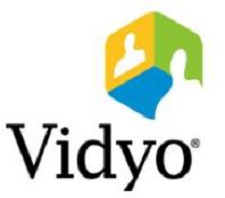 Philadelphia, PA – March 21, 2017 – Howard Fischer Associates (HFA) has placed Elana Anderson as the new Chief Marketing Officer at Vidyo.
As Chief Marketing Officer, Elana is responsible for all aspects of the company's global marketing efforts. Elana has over 25 years of experience in the field of marketing as a marketing executive, analyst, and consultant. Most recently, Elana was an executive team member and SVP of Worldwide Marketing at Demandware, acquired by Salesforce in July 2016. Prior to Demandware, Elana was Vice President of Strategy and Product Management for IBM's Enterprise Marketing Management software group. Elana joined IBM via the acquisition of Unica Corporation where she was Vice President of Products. Prior to Unica, Elana was Vice President and Research Director at Forrester Research where she built and led Forrester's marketing practice across disciplines including digital marketing, marketing analytics, customer intelligence, relationship marketing, marketing technology, and B2B marketing. Prior to Forrester, Elana spent several years as a consultant working with clients in the retail, financial services, telecommunications, and technology sectors to define and implement customer relationship marketing strategies to increase customer retention and lifetime value. Elana started her career with Accenture (formerly Andersen Consulting) and has a degree from the University of Virginia.
About Vidyo
Vidyo visually connects the world through embedding the highest quality, most scalable, interactive video communications into the broadest and most innovative applications, workflows and IoT devices. By delivering the best infrastructure and highest resolution, our performance is unmatched over mobile and at scale.