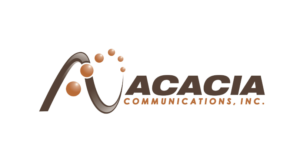 HFA client Acacia Communications will be acquired by Cisco Systems for $2.6 billion. This is Cisco's largest acquisition, in an effort to meet customer demand for more robust networks. Acacia's high-speed digital signal processing (DSP) technologies will enable Cisco to better compete with its peers.
HFA helped Acacia recruit its CEO, Raj Shanmugaraj. Raj brings to Acacia more than 25 years of experience in telecom and communications. Prior to joining Acacia, Raj was the vice president of business development in the optical networking division of Alcatel-Lucent USA. He also founded and served as the chief executive officer of Astral Point Communications, and held various senior executive level positions at PictureTel, Multilink and Motorola. Raj holds an M.S. in electrical and computer engineering from the University of Iowa and a B.E. in electronics and communications from the National Institute of Technology.
HFA also helped Acacia recruit its Vice President of Quality and Chief Quality Officer Robert Bickle. Robert brings to Acacia more than 30 years of experience in operations and quality control. Prior to joining Acacia, Robert was the vice president of global quality at ARRIS, Inc. where he was responsible for global quality and product reliability. He has held senior level quality control positions at Google Home Sector, Motorola, and Synchronous. Robert also sat on the Board of Directors for Telecommunications Standard of ISO9001 (QuEST) from January 2016 to March 2018 and the Telecommunications Industry Association (TIA) from September 2017 to March 2018. A retired U.S. Naval Officer, Robert holds a B.A. from California State University, Northbridge, and an M.B.A from California Lutheran University.
To learn more about Cisco's acquisition, please click here.
To learn more about Acacia, please click here.