PHILADELPHIA (PRWEB) February 08, 2018
Howard Fischer Associates (HFA), one of the leading executive and board search firms in the nation for more than 35 years, has placed Dana Strong as President, Consumer Services at Comcast. Howard Fischer Associates serves as Comcast's preferred executive search partner and has helped recruit many of the company's top executives.
Strong will be responsible for the go-to-market strategy of the residential business of Comcast Cable. In her new role, she will oversee Comcast's Xfinity brand and products, including its video, broadband, voice, home, and mobile products as well as the consumer sales and marketing, digital, Xfinity.com, and data intelligence groups that support the strategy and growth of the consumer business.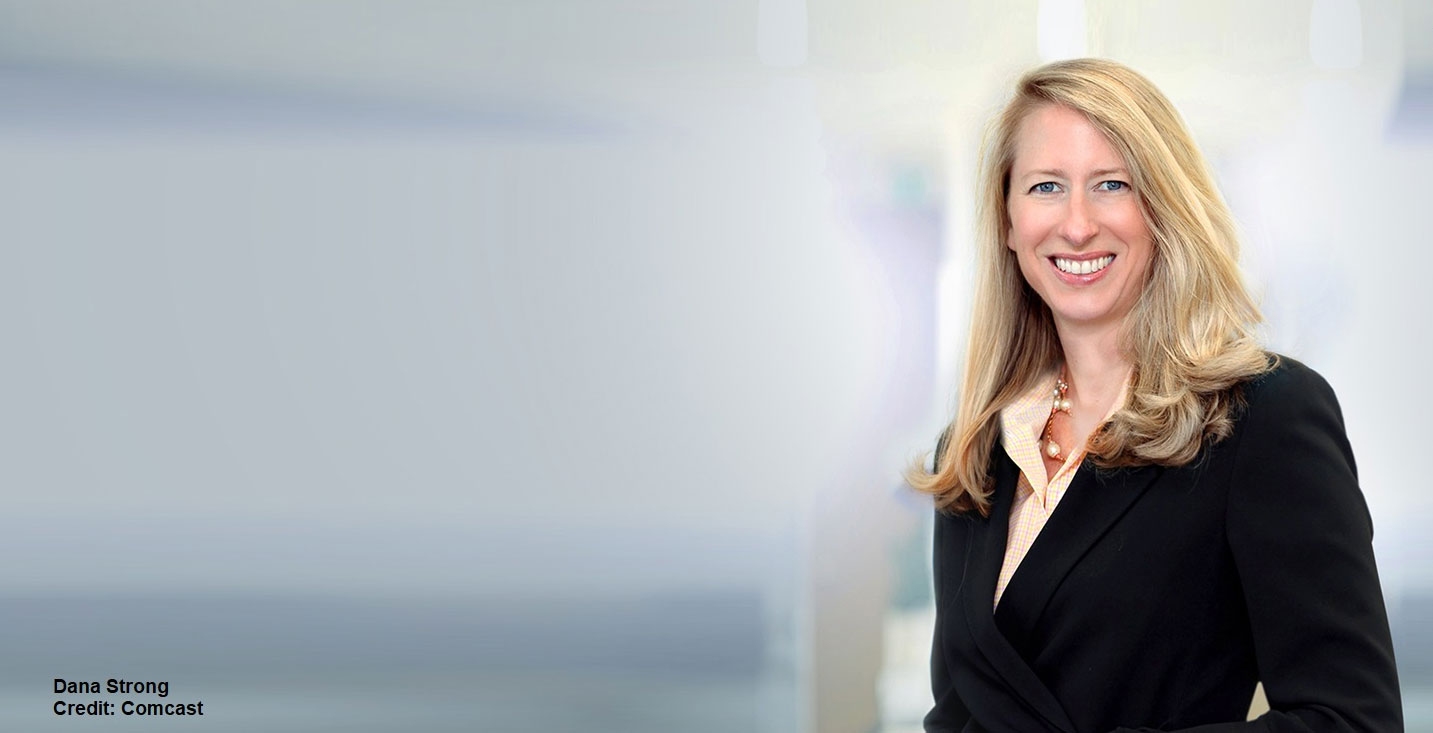 Strong joins Comcast from Virgin Media, a fully owned subsidiary of Liberty Global, where she served as President and Chief Operating Officer, responsible for driving growth and had oversight of the entire customer experience across its consumer business unit, including its broadband, video, and voice businesses. Prior to that, she served as Senior Vice President and Chief Transformation Officer where she led a global transformation to leverage scale across 27 million customers in 14 countries. Previously, Strong served as Chief Executive Officer of UPC Ireland, now Virgin Media Ireland, and as Chief Operating Officer of Austar United Communications in Australia.
"In Dana Strong, Comcast has hired an excellent leader with a global perspective to drive their $43B consumer business. As President and COO of Virgin Media and prior with Liberty's other divisions, she led businesses in some of the most competitive and converged markets in the world," said Howard Fischer, Founder, President, and CEO at Howard Fischer Associates. "Dana combines the ability to think strategically with strong execution and outstanding people leadership skills. She is very focused on enhancing customer experience as a way to build retention and win in the marketplace."
"The Howard Fischer Associates' team did an incredible job on this search and introducing Dana and Comcast," said Bill Strahan, Executive Vice President of Human Resources at Comcast Cable.
Strong will be based in the company's Philadelphia headquarters office and report directly to Dave Watson, President and Chief Executive Officer, Comcast Cable.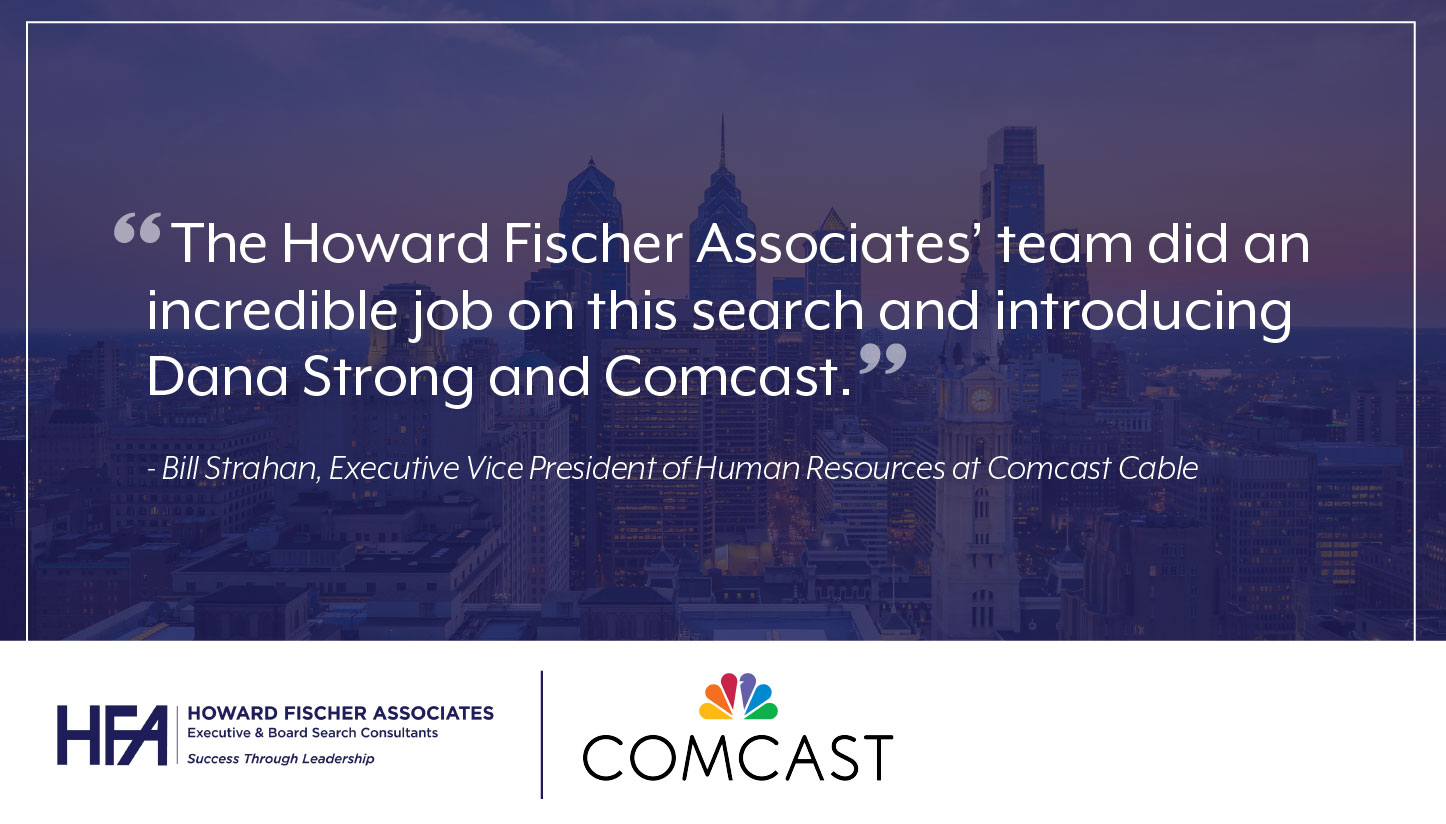 About Howard Fischer Associates
Howard Fischer Associates (HFA) is one of the leading executive and board search firms in the nation, committed to helping clients achieve their goals by identifying outstanding leaders who will effectively fit or help change their culture. The HFA process has been well-honed after 35 years of sustained excellence in the industry. HFA is headquartered in Philadelphia, with offices in Boston and Silicon Valley. For more information, visit https://www.hfischer.com.