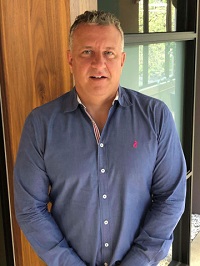 Apstra Announces Vice President of Worldwide Sales to Accelerate Intent-Based Data Center Network Automation Globally
Jeff Jones Brings Nearly Three Decades of Deep Expertise in Scaling Products from Industry Leaders such as NETSCOUT and Apple
Howard Fischer Associates' client Apstra announced that Jeff Jones has joined the company as Vice President of Worldwide Sales and will head up all sales efforts for the company. Jones is a seasoned
strategic leader who brings nearly 30 years of experience to Apstra at a time when the company is expected to change the competitive landscape as a pioneer in Intent-Based Networking.
Prior to Apstra, Jeff was at NETSCOUT for four years, where he was EVP of Global Sales, Alliances and Channel of the PFX and Tools Division. Prior to NETSCOUT, he was at VSS Monitoring and Apple in various executive operations and leadership roles.
Jeff brings with him extensive experience in the areas of scaling businesses, maximizing revenue growth and profitability, and sales operations and strategic partnerships to create cross-functional team leadership. He has experience scaling organizations within high growth startup environments and extensive hands on experience in the network performance management and network visibility sectors.
"We are thrilled to welcome Jeff to our growing team," said Mansour Karam, CEO and founder of Apstra, Inc. "It is the right time for Apstra to invest in scaling our sales efforts to capitalize on the global demand for Intent-Based Data Center Automation. Jeff is a proven executive with deep experience in scaling sales teams to deliver results in a fast-paced and high growth startup environment."
"It's an exciting time at Apstra and I am looking forward to helping to leverage our deep expertise in Intent-Based Networking to transform data center operations," said Jeff Jones. "Apstra has an impressive set of marquee customers and I look forward to working with this passionate team to scale our sales efforts and to help enterprise, service provider and cloud providers worldwide realize massive TCO savings through data center network automation solutions."
For more information about Apstra, visit www.apstra.com.