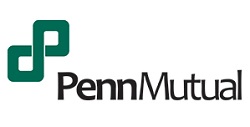 Former Beneficial Bank President and Chief Executive Officer Gerard P. Cuddy to serve on company's board of trustees
HFA client Penn Mutual recently announced the addition of Gerry Cuddy to the company's board of trustees. Gerry joined the board on April 1, 2019.
Gerry is an accomplished executive with extensive experience in the local banking and financial services industry. As a result of its recent merger with Beneficial Bank, he now serves on the board of directors of WSFS Financial Corporation, a multi-billion dollar financial services company based in Wilmington, Delaware. He also held senior management positions with First Union National Bank and Citigroup in the metro Philadelphia region, and served as Senior Vice President of Fleet/Bank of America.
HFA has a track record of success working with Penn Mutual on placing board members. In addition to placing Gerry Cuddy, HFA also helped Penn Mutual add the former Executive Vice President and President of TD Insurance, Bill Goings, and former President and Chief Operating Officer of AlliedBarton Security Services, Carol J. Johnson to its board.
HFA also helped recruit Eileen McDonnell, the current Chairman and CEO to Penn Mutual. Eileen was originally recruited in 2008 as Chief Marketing Officer. From there, she was appointed President in 2010, CEO in 2011, and subsequently Chairman and CEO.
To learn more about Penn Mutual, please visit the company's website.