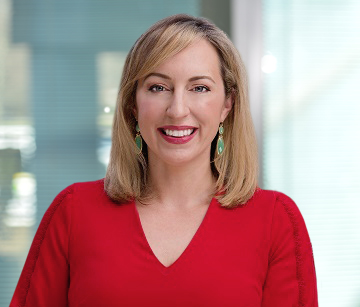 Penn Mutual recently announced the promotion of Liz Heitner to Chief Human Resources Officer. HFA helped Penn Mutual place Liz as VP of Human Resources in March of 2021.
Liz Heitner is an HR executive with over 15 years of experience designing and implementing successful market-leading HR programs and change initiatives. Her core skills include talent management, OD, OE, employee engagement, client management, and change management. Liz has a proven ability to drive results in a complex, global organization, and leverages her strong client relationships and change management skills to partner with C-level/senior executives to design, develop and deliver programs with impact.
Penn Mutual is owned by policyholders, not anonymous stockholders, and everything they do is in best interest of the policyholders. As a mutual company, they take a long-term perspective with the goal of maintaining their strength and stability for the long haul. They make a lot of commitments to their policyholders, and their long-term focus is a big reason they've been able to keep those commitments. Penn Mutual—emphasis on mutual.
In addition to Liz, HFA previously helped recruit Eileen McDonnell, Chairman and CEO, Gerard P. Cuddy, Board of Trustees, and Steven Linville, Vice President & Controller, to Penn Mutual.
Learn more about Liz's well-deserved promotion: https://www.pennmutual.com/about-us/news/press-releases/2021/11/liz-heitner-promoted