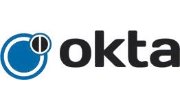 SAN FRANCISCO, CA–(Marketwired – Aug 28, 2014) – Okta today announced the appointment of Andrew Wittman to chief marketing officer (CMO). As CMO, Wittman will oversee all aspects of the company's marketing and communication strategy. The company also announced another period of spectacular growth and momentum during the first half of its 2015 fiscal year ending July 31. Milestones include 150 percent year-over-year revenue growth, surpassing 1,500 customers and recognition as a leader in Gartner's first Magic Quadrant for Identity-as-a-Service (IDaaS).
"Okta has quickly gained an early lead in cloud-based identity management," said Andrew Wittman, CMO of Okta. "The company has the right product and team to address the demands of a rapidly growing global market — securely connecting every person, application and device in organizations of all sizes. By scaling our marketing efforts, we can build on Okta's winning track record and bring our focus on delighting customers to an even wider audience."
Wittman is a Silicon Valley veteran with 20+ years of experience in business-to-business marketing and communications. He comes to Okta from CA Technologies, a $4.5 billion security and technology company, which he joined via the acquisition of Wily Technology in 2006.
Continued Company Growth & Momentum in 2014
Okta recently closed the first half of its 2015 fiscal year ending July 31. The impressive performance validates the company vision, as well as its world-class team, scalable product and passionate customers. Highlights include:
– 1,500 Customers and 10 Million Users: Okta added 400+ customers in the first half of 2014, which represents a 100-percent increase over the same period last year. New customers include Pixar Animation Studios, Public Broadcasting Service (PBS), Mozilla Corporation and Lucasfilm, one of the world's top film and entertainment companies. The company also surpassed 10 million users worldwide.
– Leadership Position in First-Ever IDaaS Magic Quadrant: In June, Okta was named a leader in Gartner's first IDaaS Magic Quadrant. The report highlighted the company's impressive execution and the completeness of its vision as reasons for its high ranking.
– 350+ Employees: In addition to significant customer growth, Okta has accelerated hiring across the company to address the influx of new customers and expanded implementations. The company has aggressively expanded its engineering, sales and customer success teams, including the addition of former Salesforce.com executive Krista Anderson as chief customer officer in February.
– $155 Million in Total Funding: Okta closed $75 million in Series E financing in June to support its growth strategy and bring Okta to businesses of all sizes, all over the world. The round was led by Sequoia Capital, and included contributions from existing investors Andreessen Horowitz, Greylock Partners and Khosla Ventures, as well as new investors Janus Capital Group and Altimeter Capital and will accelerate product innovation to grow Okta's Enterprise Identity Network.
"Our customer momentum, analyst accolades and continued investor commitment have all made 2014 a milestone year for Okta — but we're not slowing down anytime soon," said Todd McKinnon, CEO of Okta. "Our next phase of growth will center on our ability to target a much wider set of companies and build on our reputation for wildly successful customer implementations. It will also require us to scale our marketing programs globally and explain the benefits of intuitive, flexible and secure identity management for companies of all sizes, regions and industries. Andrew's impressive resume and industry knowledge will be essential to doing just that."
ABOUT OKTA
Okta is an enterprise-grade identity management service, built from the ground up in the cloud and designed to address the challenges of a cloud, mobile and interconnected business world. Okta integrates with existing directories and identity systems, as well as thousands of on-premises, cloud-based and mobile applications, to enable IT to securely manage access anywhere, anytime and from any device.
More than 1,500 enterprises, including Allergan, LinkedIn, MGM Resorts International and Western Union, use Okta to increase security and employee productivity, as well as lower IT costs and improve compliance. The hundreds of enterprises, thousands of cloud application vendors and millions of people using Okta today also form the foundation for the industry's first Enterprise Identity Network. Okta is backed by premier venture capital firms Andreessen Horowitz, Greylock Partners, Khosla Ventures and Sequoia Capital. To learn more about Okta, visit: http://www.okta.com.